If you have a party to plan, you are so in luck! Our sponsors at WiggleWorks have a new Groupon out that will save you big on their already great party packages. Note that links in this post are my affiliates.
What's the scoop? You can get a value party on a weekend for just 129.00! Or book on a weekday for just 89.00! Seriously-it would be hard to have everyone at your house for 89.00! UPDATE-Be sure to also look at the top of the Groupon page for a code to save another 20% off. Wowza!
All packages include your use of their party room, all day play privileges, balloons, table settings, paper goods, and a dedicated party host. For a little more, you can add on private party options or one of their fun themes. Head here or click the pick to check out Weekday or Weekend Party Packages at WiggleWorks Kids Puyallup (Up to 29% Off)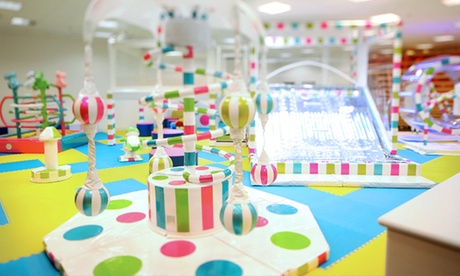 *When you use an affiliate link through our site we receive a very small percentage of the purchase price of your deal. It does not change the price you pay. We appreciate you using our links IF the deals work for you!
WiggleWorks is a site sponsor, and we LOVE when you mention Sounds Fun Mom when you go in to party or play!